A File Access, Sync, and Share Solution for Service Providers
Acronis Files Cloud is designed exclusively for Partners to meet the needs of their customers. With no up-front investment, you can quickly setup and offer an easy, complete, and safe file sync and share service to your customers. Customers can work with the content they need, no matter where they are, on smartphone, tablet, laptop, PC, or Mac.
What is Files Cloud?
Files Cloud is an easy-to-use file sync and share solution. It's great for business people on the move and works on any device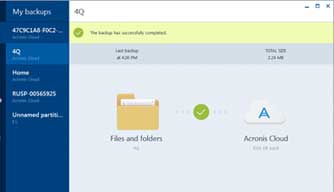 Easy to use
As an easy-to-use file sync and share solution, Files Cloud gives you access to your files wherever
and whenever they need it.
Award Winning
Built by the award-winning security backup vendor Acronis, it's designed for small to medium-sized businesses and is widely described as the best alternative to Dropbox Business.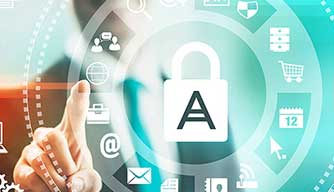 Secure Storage
With data stored securely on UK shores, Files Cloud features robust security provided by the Acronis Any Data Engine and delivers on compliance needs with FIPS 140-2 encryption.
On The Move?
Files Cloud is great for business people on the move and works
on any device – be it desktop PC, smartphone or tablet.
Work Smart
There's also a smart way to access shared files from your mobile, with full support for Microsoft Office mobile applications such as Word, Excel and PowerPoint.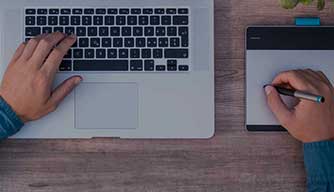 Convenience
If you need to tweak an important client presentation while on your commute, you can easily edit or leave additional comments for your colleagues without leaving the mobile app.
Securely share files without worry
Controlling where your files are, who they've been shared with and how long they've been in the public cloud can be a nightmare for anyone who manages data. And if there's no clear audit trail, it can take businesses days or weeks to trace back through the document's history.
Acronis Files Cloud provides you with a full view of your transaction history and an enterprise-grade audit trail, so that users can easily find where the document is, who it's been shared with and how long they've had access to it.
The benefits of using Acronis Files Cloud
Super Secure Sync & Share
Store data in the UK Acronis Cloud and benefit from secure FIPS 140-2 encryption, over-the-air and on-device.
Share Without Worry
Deliver projects on time and in budget with an efficient system that helps streamline the entire project from start to finish.

Boost Productivity & Collaboration
Enhance collaboration between teams with easy file sharing and editing of live documents.

No Need For Training
Files Cloud's easy-to-use interface requires no additional training – all you need is access to the file sharing portal.

Work From Any Device
Access files from the office or on the go, download and edit files from directly within popular mobile applications.

Easy Integration With
Other Applications
Files Cloud can easily integrate with business automation, billing and provisioning solutions without hassle.
Contact
Want to learn more about ACRONIS FILES CLOUD?
Talk to our experts to see how ACRONIS FILES CLOUD can benefit your business.