Flexible, energy-efficient virtual private machines using fast Enterprise grade raid protected storage for high performance
Low cost yet powerful OpenVZ VPS by OXABOX is the platform where you'll get everything you need at affordable prices. For users who are comfortable with Linux, OpenVZ VPS represents the best VPS hosting at an affordable price. OpenVZ is the open source version of Virtuozzo, a leader in server virtualization. By purchasing a VPS hosting package, you get a 100% individual machine with your own dedicated CPU and RAM, and mostly root access to the hosting server. Each Virtual Server can run under its own operating system (Debian, Ubuntu, CentOS and other Linux distributions) or have custom configurations of its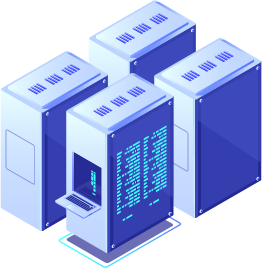 The essentials of your dedicated server vps
Fast and powerful
VPS
Server with the power of a dedicated server and the flexibility of a vps
VPS OpenVZ ultra reliable
Based on redundant pros servers , you are free of material constraints.
VPS OpenVZ ready to use
Web control panel : Cpanel and Root SSH, outsourcing included
Network 100Mbs
unlimited traffic
Your server will be linked to our Gigabit fiber optic network with DDOS protection .
Unmanaged OpenVZ VPS Features
We are here to help you in case of network and hardware problems.
Our Infrastructure
Many locations around the world
Powerful Intel Xeon CPUs
1Gbps Uplink
OpenVZ Powered
RAID 1 Redundant Storage
HDD, SAS, SSD-Cached or Pure SSD
RIPE allocated IP addresses
Every VPS Includes
Full Root Access
Access to Control Panel
A wide range of OS templates
Second Level Quotas Support
Native IPv6 Support
Online Technical Support
Fully Managed VPS Hosting Features
Send a support ticket and have your technical issues actually get fixed – on the first query.


24/7 Technical Support
Need technical support at 3AM in the morning? Or just seeking some advise on a PHP app that you run? We are always here to help. We take care of keeping your server online and stable, while you run and grow your business.
Proactive Monitoring & Security
We proactively monitor your VPS 24 hours a day, 7 days a week and fix things when they go wrong. We also don't wait to update your system packages to the latest version. On top of that, your VPS will be secured and optimized in multiple aspects immediately after deployment.
Full Management
Our management service is not just about keeping your VPS running smoothly. Having problems with a WordPress plugin? Let us check. Looking to install a SSL certificate? We can do that too. We still give you root access should you need to do anything by yourself.
Backups
Backing up your server is an essential task that has to be performed on regular basis. Nobody wants to lose their data and we've taken every step to secure it! Your data safety is important to us, so we backup it daily and weekly.
Contact
Want to learn more about OPENVZ VPS?
Talk to our experts to see how OPENVZ VPS can benefit your business.